"Our mission is to be the professional services partner of choice, offering cutting edge financial, audit, tax and business advisory services that enable our clients to build a competitive and sustainable edge.
Diverse Financial Expertise
---
Why us?

Our team of finance experts work tirelessly with businesses owners to better manage their administrational workflow. Hailing from a wide variety of fiscal backgrounds — we have the right advice for any business.

• Personalized service with easy access to our lead partners
• Over 40+ years of combined experience in accounting, tax and business advisory services
• Uniquely qualified as entrepreneurs to truly understand our client's needs and provide them with business oriented solutions
• Turn-key offering in "back office" accounting and knowledge based services
• Ability to leverage a strong network of alliances to provide clients with a wider selection of "value add" solutions
Our Guiding Principles
Inclusivity
Our doors are open to all businesses -
the diversity of our client base makes us
better at what we do.
Integrity
We believe strong business relationships
are founded on honest and transparent
practice.
Innovation
Our ever-evolving approach to problem
solving yields results and sets us apart
from the pack.
Clarity
Relevant and precise communication
enriches our client relationships and
builds better businesses.
Business Wisdom
At Your Disposal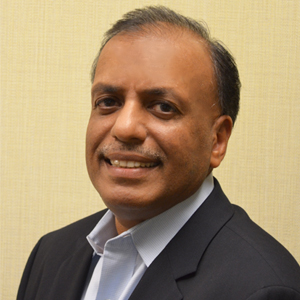 Pradeep Gupta
CPA, LLB, ACA
Pradeep is the Managing Partner of Pradeep K Gupta, CPA, P.C with over 25 years experience in finance, accounting, treasury and risks compliance. He has held various job positions as Controller, National Director and most recently VP, Shared Services & BPO at Oce Business Services, Inc. (a Canon company). His extensive experience and unparalleled commitment to clients have helped build long lasting and sought after relationships from clients. He brings to the partnership a wealth of expertise in accounting & audit services, family accounting offices, F&A outsourcing, IRS Representation on Offshore Voluntary Disclosures Program (OVDP) and IRS audit settlements, tax strategies including compliances with offshore and cross border transactions. Pradeep has assisted small and mid size entrepreneurial business owners with practical advice in navigating the day to day operational and financial challenges. Pradeep is a member of the American Institute of CPAs, a Bachelor of Law from Delhi University and a member of the Institute of Chartered Accountants of India. Phone: (631) 623-9800 ext. 101 Email: p.gupta@pguptacpa.com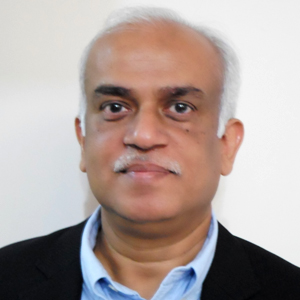 Rajiv Gupta
FCA, LLB, B Com (Honors)
Rajiv is a Principal at Pradeep K Gupta, CPA, P.C and leads the Indo-US practice. He has over 30 years of accounting, taxes, company law matters and business advisory experience especially for the large and mid size business, banking and NGOs operating in India. He is a former auditor with Deloitte and Ernst & Young in their India and Middle East offices. He has extensive experience in individual and business taxation, Indian Company Law matters, Representations and Appeals on tax matters and with Registrar of Companies (ROC). He is an active Board member on various Corporations, Charitable Trusts and Foundations. Rajiv is a fellow member of The Institute of Chartered Accountants of India, a Bachelor of Law and Bachelor of Commerce (Honors) from Delhi University, India. Phone: (631) 238-3100 India office: 011-91-11-23354456